Become a Facebook Influencer: Step 3: Listen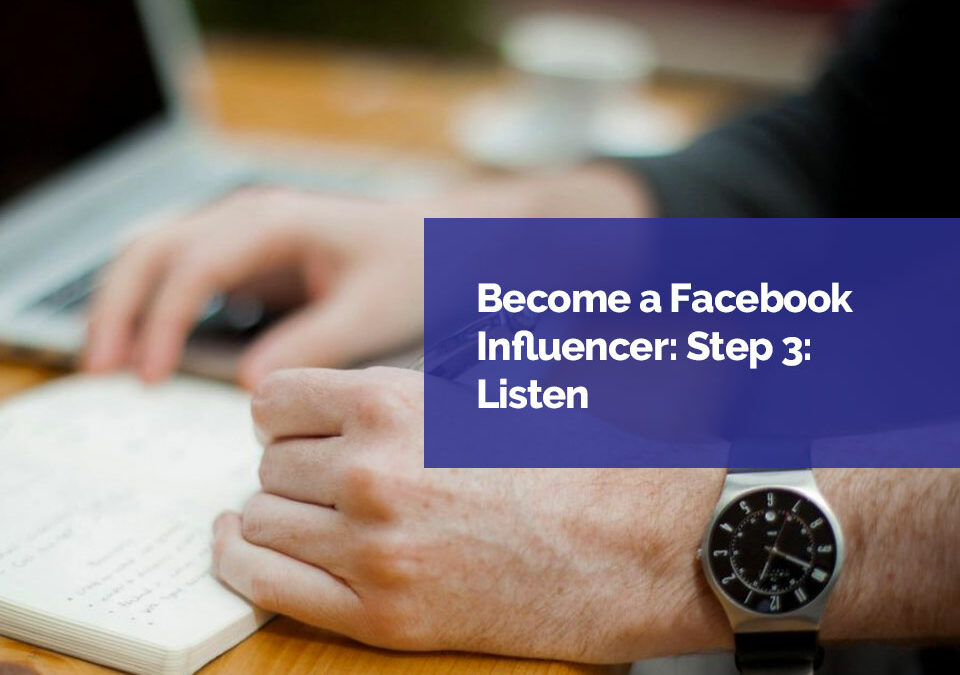 Become a Facebook Influencer: Step 3: Listen
The third step in the process of becoming a Facebook influencer is to listen. In everything you do, it is important to remember that online communication is not a one-way street. This is especially true on social media where interactions with customers can happen in what is essentially real time.
As an influencer and thought leader, it is your job to not only listen to what your customers and followers are saying but to take those things to heart and use them to improve. This can be difficult for some business owners, so we've broken down four tips below to help you get started.
1. You Don't Know It All
While you're obviously knowledgeable about your products and your industry, you should always keep a humble frame of mind when you're receiving feedback from customers. If you close your mind to the possibility that changing or modifying a certain aspect of your brand may be helpful, you will lose out on the potential for useful insight from an outside perspective.
Even if you don't agree with the suggestions, or you decide in the end not to act on the feedback you receive, you and your employees should always be open to the possibility of learning something new or thinking in a different way.
2. Always Respond Quickly
This is a topic that will be touched on again in a later post, but you should make an effort to show your followers that you are seeing what they have to say. This isn't like emailing, where you can take your time responding. Social media is instantaneous, which means that influencers must stay on top of any activity on their brand pages or related discussion posts.
The quicker you are able to respond to questions, comments and concerns, the better. This isn't to say that you should fire off responses flippantly, however. If you tend to receive a lot of questions that are the same or comments about specific topics, you should consider creating response templates for yourself and your employees to follow so that you can address these questions quickly and professionally with minimal stress
3. Show, Don't Tell
The adage about actions speaking louder than words is just as true for businesses as it is for individuals. You can tell customers and followers all day long that you're changing this or that in response to consumer feedback, but unless you're showing tangible results, your words are empty.
If you're genuinely taking feedback seriously and using it to modify or improve something about your brand, show the process to your followers. Take them behind the scenes and let them see that you're serious about addressing concerns and listening to what they have to say.
You may think it's better to hide the "messy" or unglamorous parts of running a business, but it will actually make your brand more personable. You'll gain a lot of respect and gravitas by being open and honest about changes you're making, especially if they're a direct result of social media interactions.
4. Use Social Listening to Your Advantage
The phrase "social listening" is a blanket term for paying attention to how your brand is being talked about on various social media platforms. Even if your focus is on becoming influential on Facebook, you should still keep a watchful eye on other popular social media platforms so that you can interact with customers there as well.
Good social listening skills combined with good communication practices can quickly get your brand noticed. By listening to the conversation surrounding your company and your industry, you can be an active participant rather than simply reacting to what is already being said.
You should also listen to what people are saying about your competitors, too. While it's incredibly important to focus on your own brand, listening to the concerns people have about your competitors can give you valuable insights into things to improve for your own products.