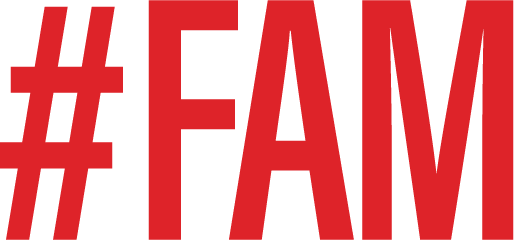 We are a family of creative thinkers, strategy planners, and process executers who are passionate about producing world-class quality content, service, and results.
Our future
We are a global powerhouse of creative resources that supports an internal culture of freedom, empowerment, and growth. This is a place where talent is appreciated, voices are heard, and change is constant.
#FAM Be Attitudes
---
Be smart.
We believe in applying critical thinking, user experience, and best practices to ideas early in the process to build a firm foundation. 
Be collaborative.
We believe in working closely with our clients. We roll up our sleeves and get deep into the "why" to help find the best path to the goal.
Be creative.
We believe that ideas are limitless, and we commit to seeking out inspiration daily for each of our clients. We think about you.
---
Be excellent.
We believe every project we touch deserves excellence. From a quick-turn graphic to a comprehensive content solution, we notice and care about each detail.
Be humble.
We believe we serve best from the background as quiet professionals. Consider us your secret weapon for success.
Be open.
We believe that making information accessible to everyone has a positive impact on trust, motivation, and empowerment.