#FAM "Be" Attitudes for Exceptional Outsource Marketing: Be Excellent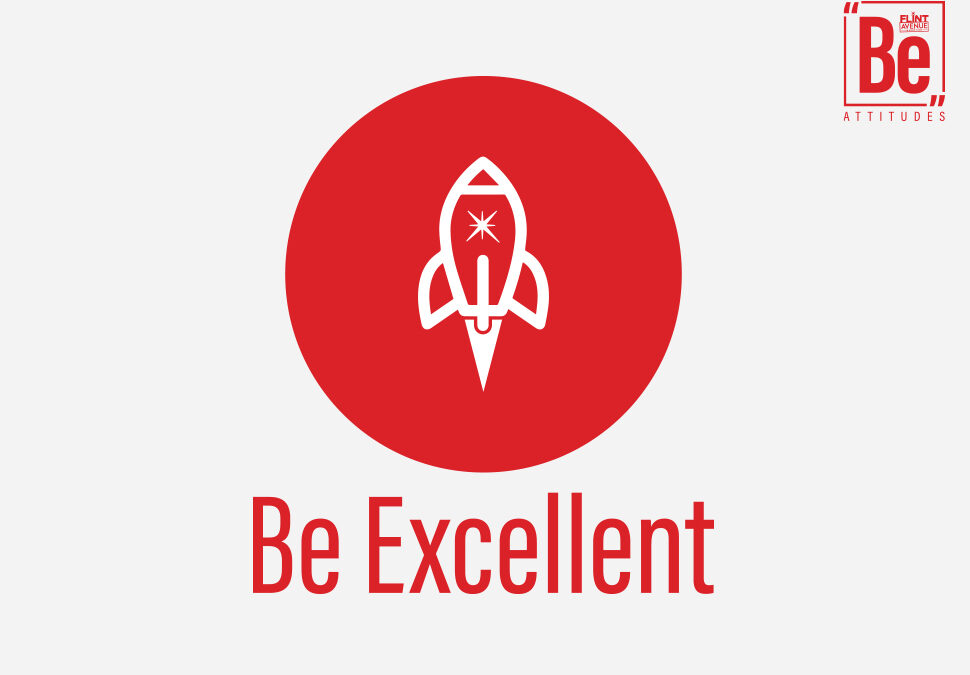 #FAM "Be" Attitudes for Exceptional Outsource Marketing: Be Excellent
We believe every project we touch deserves excellence. From a quick-turn graphic to a comprehensive content solution, we notice and care about each detail.
The challenges of 2020 have disrupted the world. While some organizations hope they can pick up where they left off, our company decided it was an opportunity for self-examination. As part of our process, we developed a list of #FAM Be Attitudes that will shape our business model for years to come. An important value on that list is an intentional commitment to becoming an excellent organization.
The Meaning of Excellence
When most people think of something excellent, they are thinking about the finished product. Yet, an outstanding meal, piece of music, or automobile does not fall from the sky. It is the product of years of practice and careful planning. If you want to know why a meal was excellent, you have to go back in time as the chef develops his or her skills in picking ingredients and preparing food.
At Flint Avenue, we believe that striving for superior results is an attitude that we can actively promote as part of our company culture. Every step of our development process and every part of our company should be dedicated to producing high quality results. Whether the client is looking for a new logo, creative content development, or a full-blown campaign, we want them to have the wonderful experience of encountering something excellent.
Mindful Design and Development
A world class marketing solution takes time. It would be much easier to simply run things through a basic template that offers pretty good results. A mindful design process involves taking on each project with a clean slate. Every client is unique, and every project has the potential for innovation.
Content development is a creative endeavor that can always be improved. To create a high-quality product, several rounds of evaluation and redevelopment are required. One advantage of our team-centered approach is that multiple sets of eyes examine the same material. Each individual brings a unique perspective and a different set of gifts and skills. Together, our team will produce stronger products that meet customer needs.
Attention to Detail
The difference between a good product and an excellent product often comes down to the details. It requires a comprehensive knowledge of the online marketing arena to produce a world-class result. There are several areas where our team truly shines.
Marketing Strategy Development: Our team has the skills and experience to develop everything from unique campaigns to a full promotional strategy for your business. We can help define your primary audience and determine concrete goals.
Graphic Design Services: Detail-oriented graphics can create a memorable image that gets noticed. Our team works with the latest tools that allow them to control colors and shading down to the pixel.
SEO Content Development: Because search engine algorithms change frequently, website content requires careful attention. A team that understands the latest SEO rules can provide content that will draw more views to your online material.
User Experience (UX): Striking images and well-crafted content are little help if the web page is difficult to navigate. We develop websites and other materials with the needs of the user in mind. Here, attention to detail is the difference between a user going deeper into your content or dropping off in frustration and moving on to the next search result.
An Excellent Customer Service Experience
Our commitment to being an exceptional organization must go beyond the development team. We believe that this attitude should permeate every aspect of our business. As the customer, you deserve our utmost respect and attention. Some of the ways we seek to provide a high level of customer service include:
Active Listening: Our goal is to provide finished content that exceeds expectations. We can only accomplish this task if we listen to you, the client, from the beginning. By paying careful attention, we can deliver content with the right style and tone that reaches its intended audience.
Clear Communication: We believe it is important to keep clients informed about our progress and timeline for project completion. We will also contact the client quickly when we need extra input or clarification.
Fast Response: When a client has a question, we want to provide an answer as soon as possible. Our staff is always professional, courteous, and attentive to client needs.
Embracing the #FAM Be Attitudes
We think that following our #FAM Be Attitudes will prepare us for a new era of business. Our team-centered approach will hold us to greater accountability, allow us more flexibility, and simply establish us as an exceptional team. At Flint Avenue, we are ready to provide you with high quality content created with excellence for your business needs. Contact us to find out how you can be part of our #FAM.
If your business needs help adjusting to the curveballs this year has thrown, reach out to Flint Avenue Marketing. We're your one-stop shop for all marketing needs and can help you get back on track.