About Us
Think of Flint Avenue Marketing as your chosen outsource marketing department that aligns perfectly with your mission, vision, voice, and values to deliver marketing success through overarching strategies across marketing platforms, in any language, worldwide. At Flint Avenue, your team is comprised of marketing strategy experts with decades of experience in all things marketing including new product introductions, branding, go-to-market roadmaps, search engine optimization (SEO), content marketing, and user adoption and experience (UX). In short, Flint Avenue provides you with everything from fit-for-purpose marketing strategies to turnkey project execution – all brought to you by award winning marketing professionals, project managers, writers, editors, graphic designers, social media gurus, website developers, and more.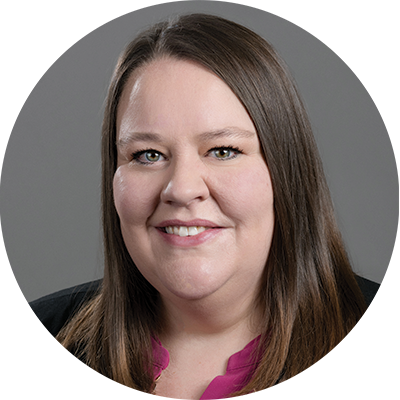 Amy Wood
President and CEO
---
Amy Wood, CEO, is an award winning marketing strategist with over 15 years of international experience in product and service marketing and strategic planning. Her background is primarily in energy and technology industries, servicing global brands with content development, design, and delivery.
Amy has a passion for people, providing service with excellence, and for her FAM team. "I work hard to find opportunities for our people that allow the flexibility to do what they love, live where they feel inspired, and work in a collaboration with others doing the same thing. It isn't always easy managing remote teams, but we've figured out the secret sauce and everyone gets to benefit from it."
Amy also serves on the Chamber of Commerce ambassador team, advisory council for Frenship ISD, 1 MillionCups leadership team, Texas Tech Innovation Hub mentor team, as the president of the Lady Leaders of Lubbock, on the executive team for Partners in Enterprise, and other civic projects.
Jim Squires
Vice President, Client Services
---
Jim is a career-long, award-winning marketing leader and brand strategist with more than 26 years of professional marketing experience. 
Jim spent the first eleven years of his career effectively managing flagship accounts and clients at some of Houston's biggest and best full service marketing agencies. 
For the past fifteen years, Jim has led large and small, results-generating in-house marketing departments while overseeing comprehensive, global and regional marketing plans, programs, and campaigns in both consumer and business-to-business organizations.
Recognized as a creative, dynamic subject matter expert, Jim's experience in virtually all aspects of marketing is surpassed only by his passion for the discipline.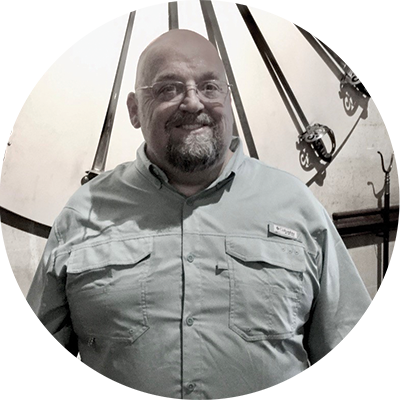 Carl Wood
Chaplain and CAO
---
Carl serves as Chaplain and Chief Accountability Officer (CAO) to Flint Avenue. Carl's day job as project manager on staff at a large, multi-campus church in Lubbock, Texas provides a unique perspective of support for the Flint Avenue family, clients, and friends. Carl is available to meet with team members needing encouragement, prayer, and as an accountability partner for integrity in company decisions and actions. Carl is married to CEO, Amy Wood. They have five grown children, one son, and two daughters, a son-in-law, and one to be, and the entire family's joy, a sweet newborn granddaughter.
---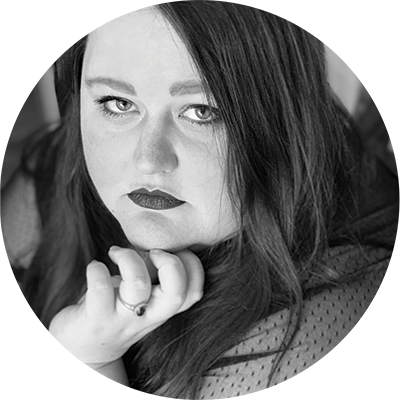 Ashton Montgomery
Data Analyst, Photographer
---
Born and raised in the LBK, Google Certified, SharpSpring CRM Super User who is passionate about putting real numbers to client success. Ashton is also on the #FAM creative team and loves helping clients launch their dreams to reality. She has over 13 years experience in leading teams, teaching, customer service, and delivering high quality work under pressure. 
Ashton is excited to serve as a marketing co-chair on the Board for Texas Women in Business, as an Ambassador for the Lubbock Chamber of Commerce, and as a volunteer at the Lubbock Dream Center, Hearing the Homeless, St. Stephens, local animal shelters, and other local churches and charities. 
Ashton lives in Lubbock, Texas with her husband and serves our local clients with in-person customer service, photography, and creative collaboration.
Carey Gregg
Project Director, Client Relations
---
Originally from Baltimore, Carey has spent most of her life in and around the Houston area. After graduating from Texas A&M University with a B.A. in English, minors in Marketing and Psychology, and a Professional Writing Specialization, Carey began her career as a technical writer. She eventually transitioned to marketing writing, where she found a niche helping clients develop the specialized voice and style of their brand. With experience working in the medical, mortgage, IT, oil & gas, and outsource marketing industries, Carey is well-versed in handling diverse projects under tight deadlines while working with teams based across the state and around the world.
In 2015, Carey and her husband launched a 3D printing business which her husband now operates full-time with Carey running marketing behind the scenes. Carey has served as Lay Leader for her church, treasurer and co-chair for her local high school's Project Prom committee, and works closely with Missions on Wheels, a non-profit providing portable showers and living quarter trailers to non-profit and government organizations to bolster their response to disaster and community.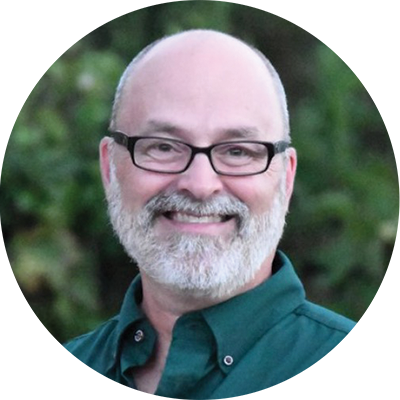 Jim Parish
Senior Tech Writer / Project Manager
---
Jim has two decades of experience in design, development, and management of documentation products of hardware, software, and oil & gas products. Some highlights have been: creating an international server documentation team with team members in Taiwan, India, and the United States; writing documentation for the Chevron Wheatstone liquefied natural gas (LNG) project; being a project manager for HP documents being rebranded as HPE documentation; almost running into Steve Jobs...literally...with his car. Ask Jim about it. He never gets tired of telling the story.

Over the years, Jim has had the opportunity to work on projects for companies such as TransOcean, Baker Hughes, Chevron, Weatherford, Hewlett-Packard, Compaq, Apple, Sun Microsystems, and Stewart International.

Bob Hecht
Graphic Designer
---
Bob is a New Hampshire based graphic and web designer with over a decade of experience delivering design work to clients and companies across a variety of sectors located throughout the country.
Anna Catherine Brown
Social Guru
---
Anna Catherine currently lives and studies at a ministry school in northern California. She serves as Social Guru for Flint Avenue.  She's an avid fiction reader and coffee drinker.  She specializes in content development.
Karrthik Shettyy
Sales and Marketing Director
---
Karrthik is an experienced Sales and Marketing Director with over 12 years of experience. With a techno-commercial background, his career has spanned across sales, account management, marketing, operations and business management, and has worked with clients in the U.S, India, South-East Asia, Europe, and Australia. He holds a Masters' degree in IT Business from Middlesex University, London and a bachelors' degree in information science engineering from VTU, India. Currently, he is a core team member of the India Flint Avenue Marketing set up, based in Bangalore, and is spearheading business development and client outreach. A boyhood Manchester United fan, In his spare time, he enjoys reading, watching movies, and spending quality family time with his wife and four-year-old daughter.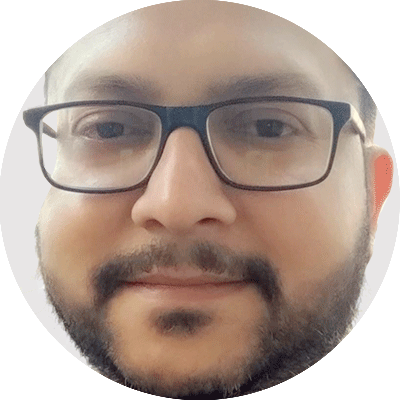 Shiladitya Guha
Partner / Director of Operations
---
Shiladitya is an Entrepreneur, Partner, and Director of Operations with over 19 years of experience in the content/tech doc industry, spanning instructional design, curriculum development, content (non-technical/creative/marketing) development, technical documentation, and conducting training on various subjects related to content development/technical documentation. Shiladitya's specialties have included providing content/documentation, business development, and operations solutions based on the specific situations/hurdles that clients have had, across geographical locations covering all continents. He holds a B.Com degree from The Delhi University. When he is not providing solutions to his clients or the extended India team of Flint Avenue, Shiladitya spends time cooking, listening to music, following F1 racing, and watching movies. He is also a trained acupressure/alternative therapy healer, and spends most of his evenings healing people at an acupressure/alternative therapy clinic. Born and brought up in Kolkata, and having lived in six cities across India, Shiladitya's home now is Bangalore, where he lives with his wife
Jim Dietrich
Graphic Designer
---
Jim serves as a Graphic Designer for Flint Avenue. He graduated with his BA in Art from Marian University in Indianapolis. A Chicago native, Jim relocated with his family to San Antonio, TX in 2014. When he's not working, Jim enjoys watching his kids play soccer,  mountain biking, and photography.