#FAM "Be" Attitudes for Exceptional Outsource Marketing: Be Smart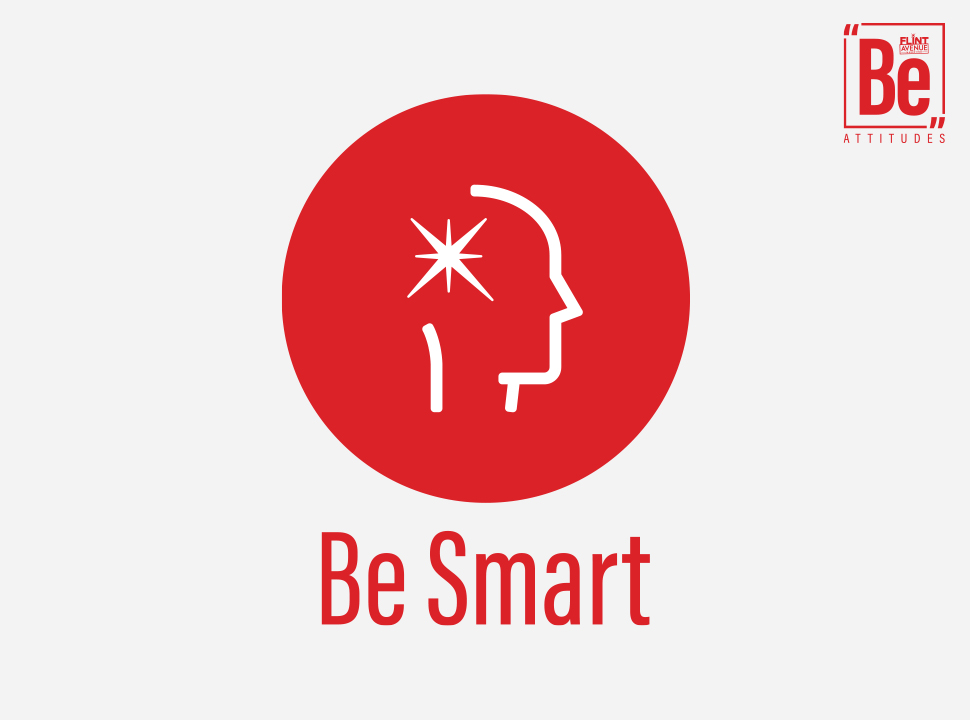 #FAM "Be" Attitudes for Exceptional Outsource Marketing: Be Smart
We believe in applying critical thinking, user experience, and best practices to ideas early in the process to build a firm foundation.
As our team went through its process of self-examination, we knew that being a smart company was essential to our new culture. Of course, our team members have the education and experience that would qualify them as "smart" people. Yet, as we challenge ourselves to be smart, we mean more than diplomas and resumes.
Critical Thinking
When clients come to us looking for help with marketing their businesses, they are asking us to solve a problem. A marketing campaign can have several goals. You might be a new business looking for brand awareness. You might have an established business seeking to cultivate customer loyalty. Some campaigns focus on generating sales. Others hope to make connections.
A critical thinking approach means taking a few breaths before we get to work. We want to determine the most effective way to meet the client's goals. Rather than taking a general approach, we take the time to get specific. The answers to the right questions shape our work.
What is the primary measure of success for this campaign?
Who makes up the customer base for this client?
What is the best way to reach that base?
What are the best marketing tools for the job?
Which team members are well-suited for the campaign?
By taking some time to reflect and organize, we can be a stronger, more effective team.
A Focus on User Experience (UX)
It is only natural to take pride in a project that is shaped by your creativity and effort. We work hard to design and develop the best marketing solutions for our clients. However, that sense of ownership can lead to blind spots if you are not careful. What makes sense to the developer might not meet the needs of the user.
We design with UX in mind. It does not matter how innovative a website is if it is difficult for people to understand or navigate. We know that consumers will only put up with a limited amount of frustration before they navigate to a friendlier site.
We are striving to embrace a culture where designers can look at their work objectively. Delivering excellent marketing content is a process that involves development, evaluation, and redevelopment. Our team members lay their egos aside to move the project toward a successful end.
A Focus on User Experience (UX)
Innovation is one of the hallmarks of good marketing New forms of outreach and creative messaging both surprise and engage potential customers. However, it is also important that your marketing team knows what works. While we lift up creativity as one of our basic #FAM Be Attitudes, we also know the importance of relying on best practices in marketing. Some of our standard practices include:
Client Engagement. An important part of being smart is getting the right information from the client. We know it is important to take time to listen to client needs. When our team does its job well, they will provide content that meets and even exceeds those needs.
Setting Clear Goals. If a client is unsure of the desired result of a marketing campaign, we start by establishing a primary goal. Goal-centered planning helps both the client and our team make informed decisions. It also helps measure the success of our work and allows us to make adjustments along the way if needed.
Market Definition. Some businesses have a clear sense of their place in the market. By defining the audience for the campaign, we can pick the most effective tools and language for the task at hand.
SEO Development. Search engine algorithms change regularly. Marketing content must change with them. We always stay up to date in the SEO world. Our clients can trust that the content we develop will draw potential customers to their websites.
Analysis and Testing. We use the latest data analysis tools to measure customer engagement. A landing site is only effective if it accomplishes its purpose. We want the client to understand how well their current website performs and how it can be improved. The online world is never static, nor does it reward static marketing practices. Regular testing helps marketing tools stay current.
Customer Service. Another of our #FAM Be Attitudes is being open. We believe that it is smart business to be honest and forthright with our clients. From the initial contact to the final project execution, we will keep you in the loop, providing the customer service you deserve.

A Smart Marketing Choice

The Flint Avenue team is ready to handle your marketing needs. We believe our #FAM Be Attitudes offer an innovative model for a new kind of marketing team. Contact us today to learn more about joining our #FAM.
If your business needs help adjusting to the curveballs this year has thrown, reach out to Flint Avenue Marketing. We're your one-stop shop for all marketing needs and can help you get back on track.