Become a Facebook Influencer: Step 5: Make Partners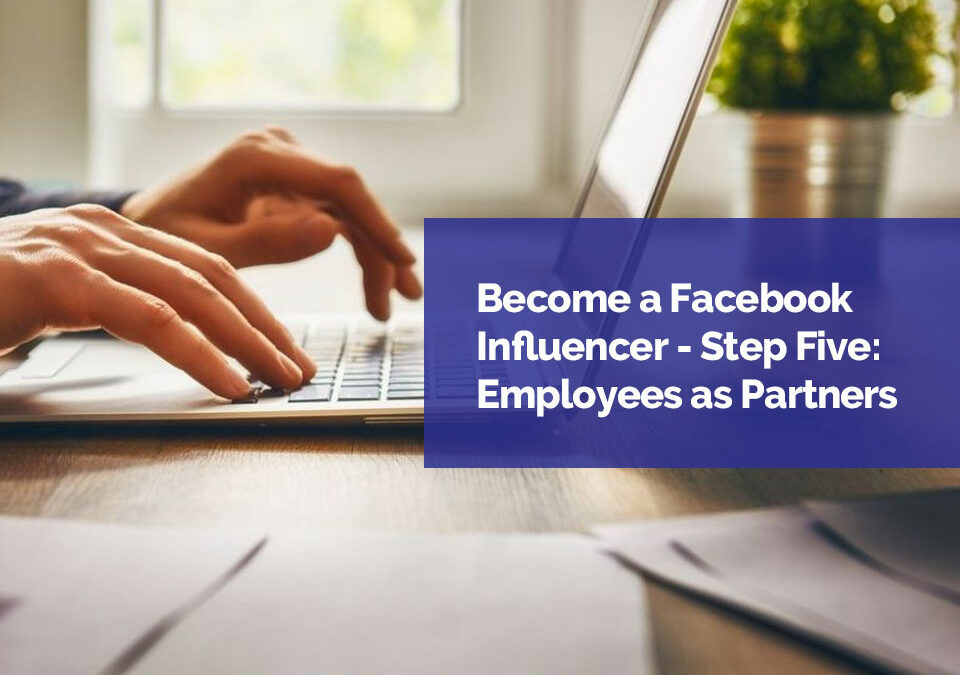 Become a Facebook Influencer - Step Five: Employees as Partners
The fifth installment in our series is going to address how to get your employees on board and excited about your brand becoming a Facebook influencer. In order for staff to really be able to get behind a cause, they have to be trusted as partners in your efforts.
It may be hard to let go of some of your control, or you may simply not know where to start. This post will discuss four strategies that will help you feel good about sharing the social media burden with the rest of your team.
1. Keep Everyone in the Loop
This may not be too difficult if you're a small business, but for anyone with more than a few staff members, this can easily become an overwhelming obstacle. It's critical for everyone to be on the same page when it comes to handling your company's social media presence, so we recommend using simple, online tools to help manage this.
Consider getting everyone signed on to a single communication tool so that you can all have an ongoing conversation. It's usually best to choose a tool that has a mobile app or is easily accessible via smartphone or tablet. Otherwise you may not get the amount of participation you need.
2. Listen to All Ideas
Even if you have a dedicated social media person or team, you should make it clear that all are welcome to voice their own thoughts and ideas about what could be beneficial for building your influence.
The easiest way to do this is by creating a place or time where everyone can come together to brainstorm ideas and share their insights. Some of it might not be feasible, or it might just be downright awful, but you may actually end up with some interesting tactics that you may not have otherwise ever heard.
This is another place where it's helpful to have an online tool that everyone can use. Programs like Trello are able to keep track of collaborative projects in between meeting times so that information is never lost.
3. Spotlight Your Employees on Social Media
There's a good chance that at least some of your team members are plugged in to what your target demographic is interested in. You should use this to your advantage when it comes to building your status as an influencer. Ask your staff members to keep you updated on hot topics, the latest memes and what is or isn't trendy in the social media sphere. These things are in a constant state of flux, so it's often too much for you to keep up with on your own.
In addition to this, you should encourage your team to share company updates and spotlight them on your Facebook page when they do so. You can set up unique hashtags for them to use across social media platforms and feature the best, most fun updates.
4. Incorporate Takeover Events
One of the best ways to make your team feel like they're really partners in your endeavor is to let them be in control for a day. Lots of celebrity or brand accounts will have guest posters who "take over" the account for a day and share about what they do, who they are and what they love. This kind of thing often gets your followers more excited and engaged because it feels like something new and fresh is happening.
In addition, it will get your team more excited about your social media campaigns as well because they will be an active part of what's going on. They should run their plans for the "takeover" by you or your social media team, of course, but let them be creative. They can curate playlists, talk about their favorite products from your brand or share tips and tricks for something related to your industry. The important thing is to hype up the event beforehand and then let them have fun.