Become a Facebook Influencer: Step 6: Guard Your Rep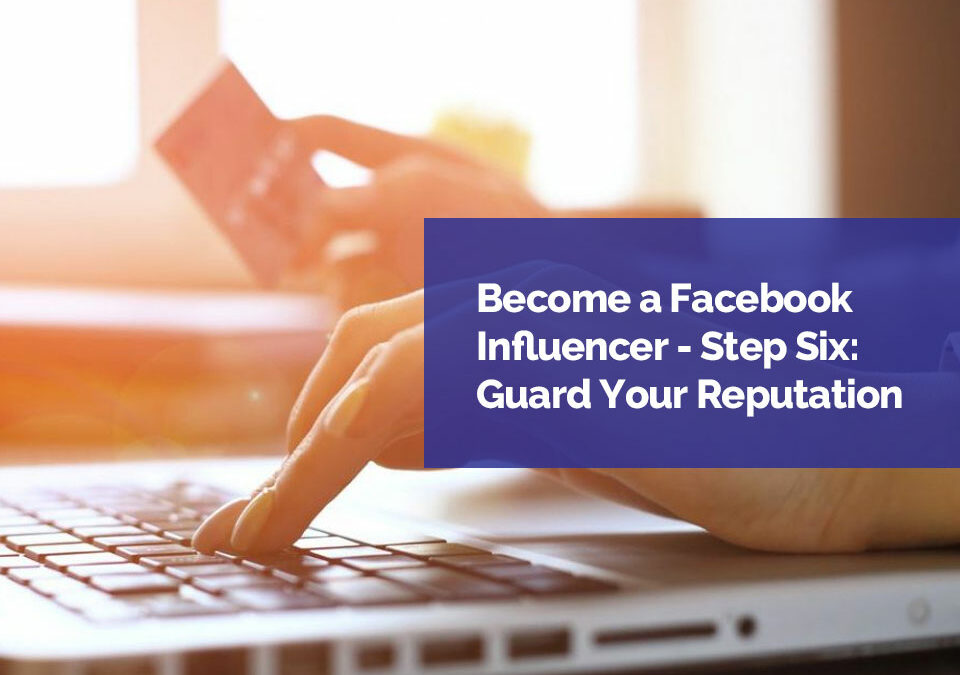 Become a Facebook Influencer - Step Six: Guard Your Reputation
The final step in this guide is to learn how to guard your digital reputation. All of the work you and your team put into building influence can easily be taken away with one social media blunder.
Remember that your brand is going to be talked about online no matter what. It's better to be a part of the conversation so that you can influence the public's perception of your company. To help you get started, follow the four strategies listed below.
1. Utilize Monitoring Tools
The best thing you can do for your digital reputation is to learn how to use online monitoring tools. Social media monitoring can mean the difference between amazing yearly growth or brand stagnation. One study on the subject found that a simple 2 percent reduction in bad reviews can boost sales growth by a full percentage point. [1]
In simple terms, this means that unchecked negative brand mentions have double the impact of positive ones. People tend to remember the bad and gloss over the good, so you should create accounts with all of the major monitoring tools and set up alerts for important keywords so that you can head off any potential problems and give customers resolution quickly.
2. Listen to All Ideas
This should go without saying, but you should never mix personal and business social media, even as a small business. In general, you should keep both your private and business accounts as neutral as possible regarding any controversial topics like politics, religion and other "hot button" issues.
Clearly separating your business from the personal beliefs of yourself and your employees is the best way to guard your reputation.
3. Never Take Negativity Personally
Your business is likely an integral part of your life, especially if you're the owner or operator. This can lead some people to take negative feedback, bad reviews or comments by trolls as a personal attack.
However, you should absolutely never take negativity personally. Whether the person leaving the comment has a legitimate concern that needs resolution or is simply trying to "stir the pot," you should always take the high road and address the comments in a calm, rational manner. It will never improve the situation to get angry, make threats or stoop to the level of trolls.
One brief, misguided outburst can cost your business its entire reputation, even if you delete the comment. Social media posts are forever, so act accordingly.
4. Be Polite, Professional and Proactive
The three P's of maintaining a positive brand image are politeness, professionalism and proactivity.
You should have a predetermined schedule for how and when your brand responds to social media posts and comments. More often than not, it is best to respond as quickly as possible, especially if a post is asking a question, airing a grievance or starting a discussion. Again, nothing on the internet goes away, so you should make sure that your voice is heard just as clearly as those who may disagree or be dissatisfied.
As we mentioned before, you should never lash out on social media. Bad reviews happen, problems will crop up and there will always be someone with a chip on their shoulder. Listen to what those people have to say, and try to understand their point of view. Even if the person isn't won over or the problem can't be fixed to his or her satisfaction, others will see that you're truly listening and trying to help.
Being proactive means that you're paying attention to industry-related conversations. Don't be afraid to add your own viewpoints and participate in these conversations to show that you're a thoughtful leader who is interested in growing and becoming better at your craft. You'll gain support from promoters while simultaneously shutting down potential trolling.