I've Got a Facebook Business Page. Where Are My Followers?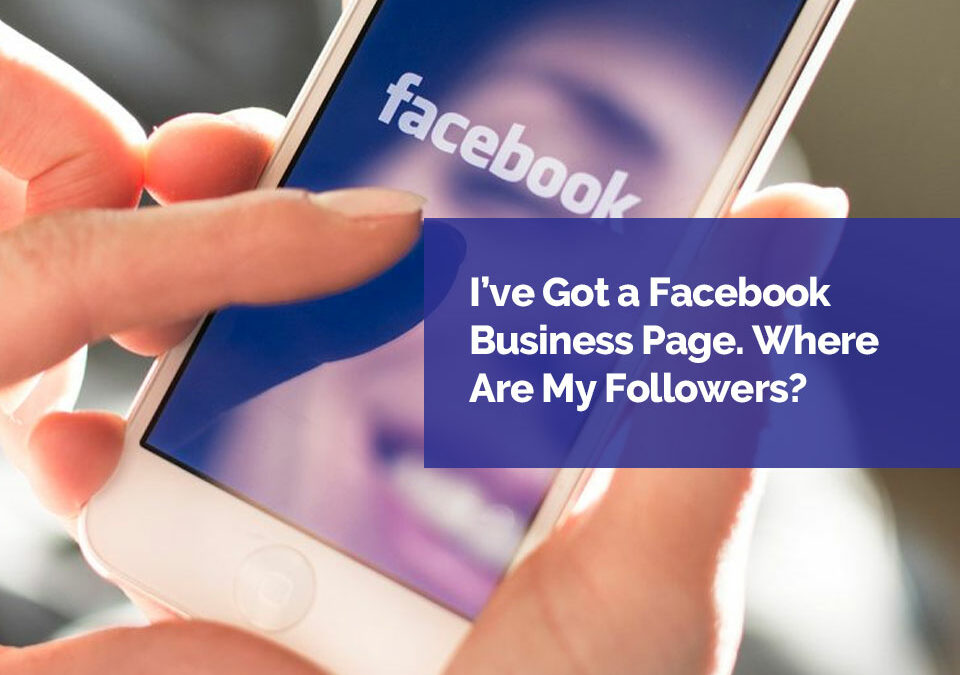 I've Got a Facebook Business Page.
Where Are My Followers?
Social media is an art that takes time, strategy, and patience. Your loyal followers won't find you automatically or immediately, but that doesn't mean they aren't there. Check out our following tips for growing your social media network when you're just opening your social media channels!
1. Engagement.
The first thing you need to know is that social media is first built by your immediate network of fans and followers. To grow a community, you need to engage with the community that is already there!
We like to follow the $1.80 rule. Meaning, put in your 2 cents 90 times per month. If you're seeing competitors post, comment on their posts and ask questions. If someone tags your business, even if it's "just" your mom, comment on that post thanking them or expressing excitement about the topic.
2. The Simple Ask.
Ask all of your friends and family to follow your page. The more followers a page has, the more often you show up in search results as a "trusted" source.
3. Go Live.
When given opportunities, go live on Facebook. While your normal posts are affected by different algorithms determining who sees the posts, Facebook notifies all of your followers when you go live!
5. Don't Pay.
We strongly recommend you do not pay for likes, follows, etc. There will be temptation to try that, but it's a waste of money and opens the door for hackers!
One thing you're going to discover is that even the best content doesn't automatically get followers. It can feel frustrating, but you have to feel out the social listeners and that takes a little time. That being said, don't wait to make your content great! You want the new followers you do have to love what they see, and more importantly, you want to keep your current followers engaged.
Here are a few quick keys to making great regular content:
1. Mix It Up.
You want a good mix of marketing speak, links to relevant articles and blogs, call-to-actions, and behind the scenes. Depending on your brand, you can also use fun or inspiring quotes, or even internet memes to lighten the mood.
2. Scheduled and Instant.
Some of your content can and should be scheduled to give you steady presence on your social platforms, but some of it should also be on the fly when you're in the office and something cool happens, you earn some sort of recognition, or you're attending an event.
3. Use What's Around.
Always note and utilize anything you're seeing that you like, that you think is thought provoking for the community, etc.
As you're working to attract followers, remember: followers don't always mean dollars. Your postings will still return a result in search engines, as well as give you a way to develop and maintain relationships with your customers that can't quite be tracked in dollars. Getting traction on your business page can be slow and sometimes difficult, but don't be discouraged! It is absolutely worth it for your business in the medium- to long-term future.