Why I Choose to Freelance – Part 2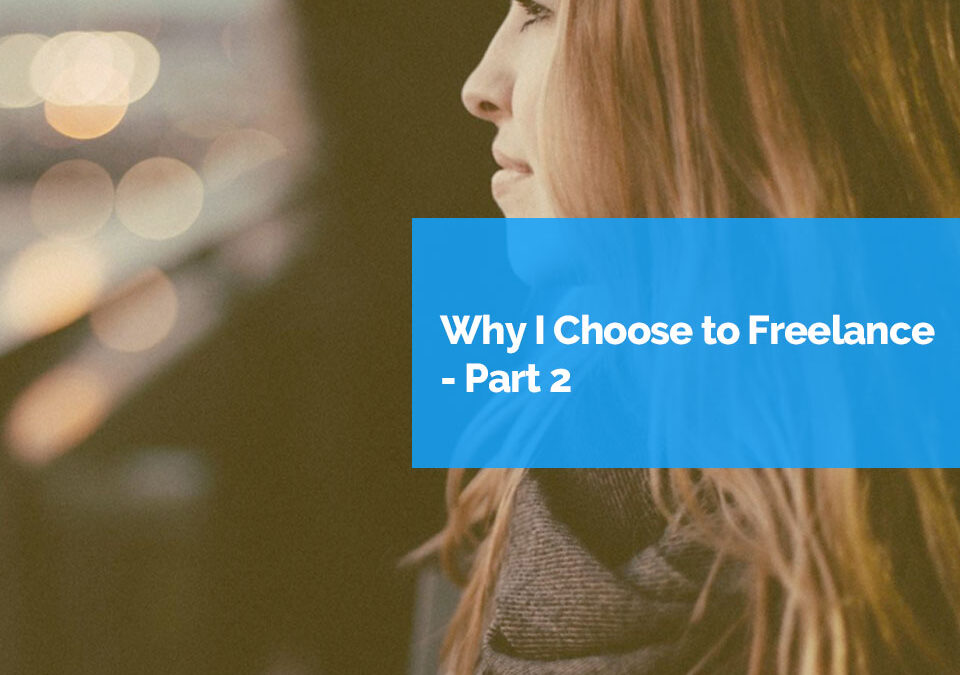 The answer is in the name: free.
I freelance for the freedom.
Yet I understand that freedom always means greater responsibility, something I learned at the ministry school I currently attend in Northern California. I get to work, and to grow creatively and technically, while attending school full-time, connecting with people from all over the globe, and running uninhibited toward my calling from God.
Flint Avenue allows me to serve people and businesses to earn a living and to simultaneously attend school, or to go on mission trips, or to settle down and raise a family one day.
Who knows? The possibilities are endless, and as a young woman with many dreams and a good deal fewer plans, that freedom to follow the voice of God without limit while maintaining good work is absolutely priceless.
Something that I love about working for Flint Avenue in particular is how it grows me as a person. As a social media content creator, I am pushed to learn about different industries and businesses that I otherwise never would have known. My world is expanded, all while sitting in front of my laptop.
More importantly, I have learned the skills of giving and receiving feedback, of being ready to try new things and be imperfect, and learning how to take advice, apply it, and grow in skill and in character.
Freelancing is freedom, but in freedom you are responsible. You are responsible to your deadlines, your clients, yourself, and to the fruit of your life. What will you do with the freedom you are given? I intend to make the very most of mine. I freelance to be free, not to do nothing, but to pursue everything. I am not free from things, I am free for all things that are and are yet to come.
PART OF THE FAM:
Part of the FAM: Anna Catherine Brown is the Social Guru for Flint Avenue. She specializes in social media content, scheduling and current trends. She is currently attending Christian ministry school in north Cali, but is a native West Texas girl.
Contact Anna Catherine today at: social@flintavenue.