Why I Choose to Freelance – Part 3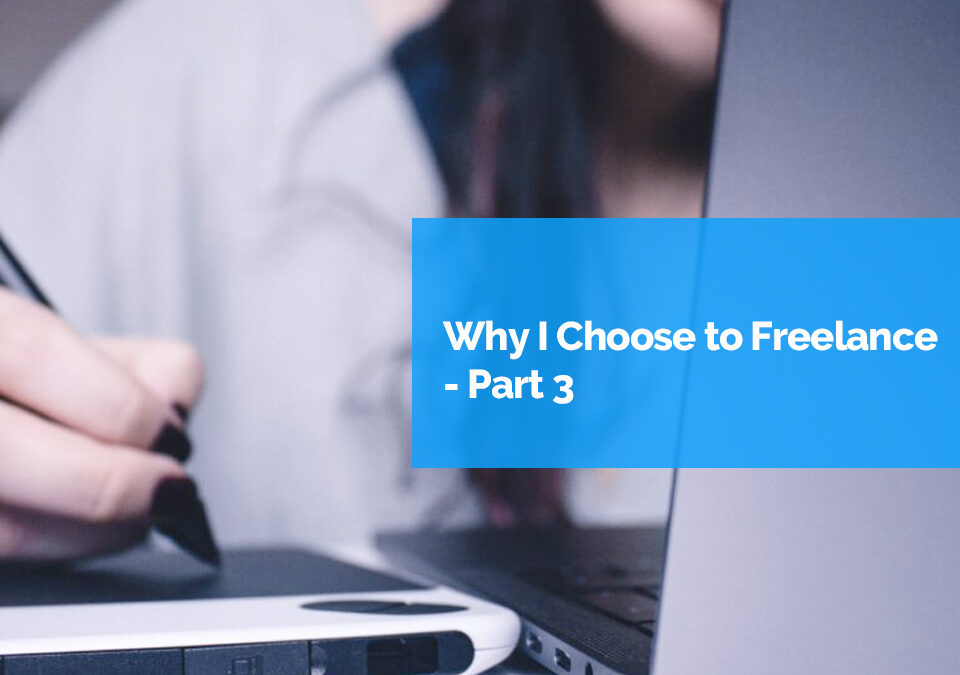 Why I Choose to Freelance
There are three types of graphic designers: the ones that work in-house, in an agency, and the ones that freelance. There were a few reasons why I opted for freelancing after I graduated college. Mostly, within our field, it's encouraged to start in-house and agency because freelancing is seen as a job to do after you've had a few years of experience in the field. However, with Flint Avenue, I see a chance for self-growth in skill and responsibility. They give me the platform to be able to gain experience.
By freelancing, I am given a chance to cleanup and learn more techniques.  I get a chance to find a style that works for me. Whenever I have trouble with a project, I have the time and freedom to look up videos to learn.  I am able to explore other creative mediums within graphic design that I otherwise would never try out, such as illustrating more.
FAM allows me to have time I would not have elsewhere.
Through freelancing, I am able to have the opportunity to work within my own schedule, something that a 9-5 job wouldn't give me. This is especially helpful when creativity strikes me at odd hours, occurring more often during the middle of the night. During college, I developed bad sleeping and eating habits- which have since then been able to rectified with the help of a more adaptable schedule. I am given the opportunity to be with my family, do chores, and relax. Anytime I feel the need to sleep or take a break, I can, and not feel guilty. This position has pushed me to be accountable and responsible to keep up with my schedule, which improves my time management.
PART OF THE FAM:
Norma Bautista recently graduated with a BFA from Texas Tech University's College of Visual and Performing Arts. She serves as graphic designer for Flint Avenue and creates social media images, PowerPoint decks, and assorted marketing materials.  In her free time, she likes to visit art museums, gardening, and binge watching movies with friends.