A Deeper Look at Virtual Trade Shows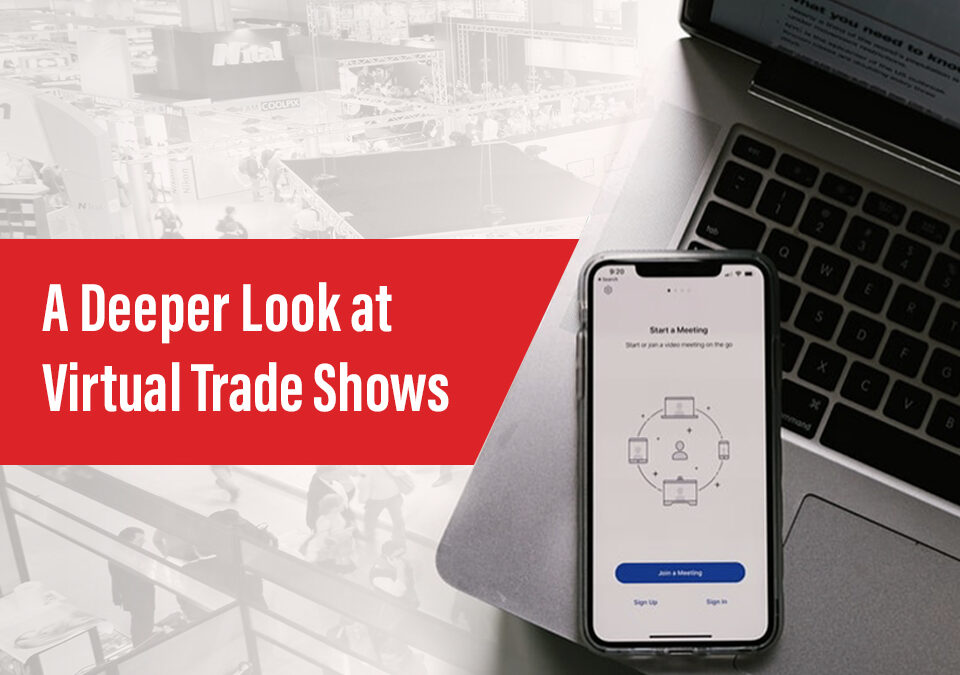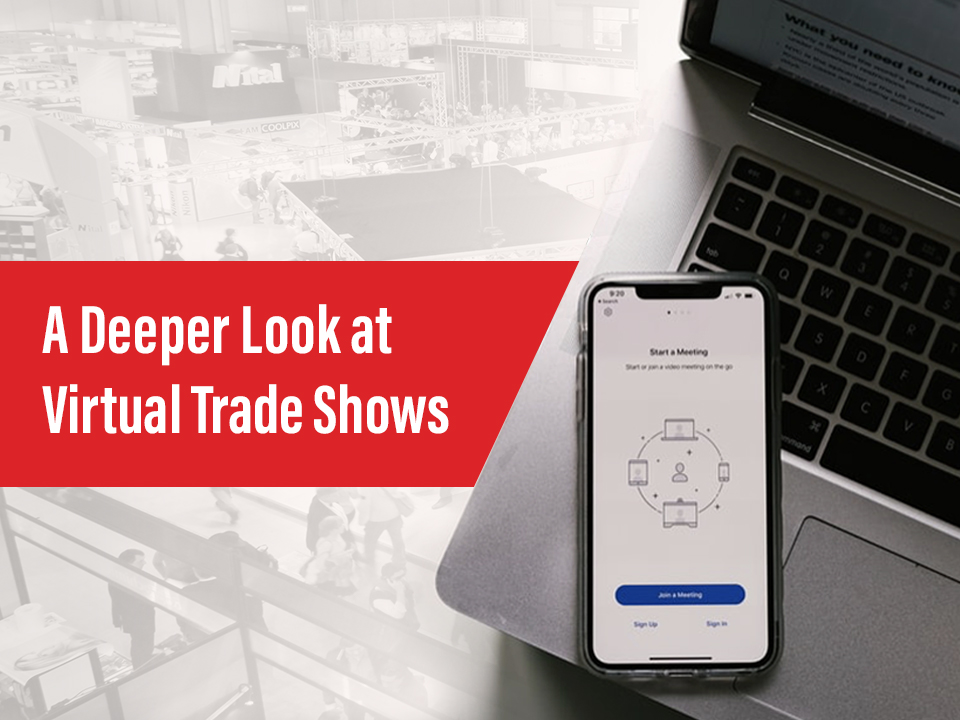 A Deeper Look at Virtual Trade Shows
Although 2020 has been a bit (okay, maybe more than a bit) of a collective roller coaster ride, it has been encouraging to see just how resilient and innovative humanity can be when push comes to shove. For example, look at how many businesses that lacked any sort of digital presence before the pandemic have since gotten the hang of things and are now digital wizards.
With the cancellation of all kinds of in-person events globally in an effort to follow recommended COVID-19 safety guidelines, it is easy to feel exasperated and panicked, especially if your business relies on these types of events for business development. One such event that many businesses and organizations depend heavily on is tradeshows. However, with the quick emergence of virtual events in the last six months, it comes as no surprise that trade shows have followed suit and begun to have a presence in the virtual space. 
What exactly is a virtual trade show, anyway? Let's first quickly cover the basics of what a trade show is. "Trade show" generally refers to an exhibition event for companies within a particular industry that allows them to showcase their products and services. Generally, space must be reserved to attend a trade show, and they are not made available to the public. Participating in a trade show provides businesses a great opportunity to reach new customers and clients as well as connect with others in
their industry. Therefore, it only makes sense that virtual trade shows would quickly emerge in the midst of this pandemic. A virtual trade show, then, is a virtual exhibition event run online that is hosted for a limited time.
To maintain the important connection that occurs through these gatherings and to stay relevant in their fields, countless companies, both large and small, have taken to virtual trade shows. One major upside to hosting these events virtually is the cost-effectiveness. Rather than having to rent out a physical venue, arrange to have food and beverages available, and spend money on travel costs and lodging, your company can save that money and put it to use elsewhere. Additionally, you don't have to worry about printing out brochures or pamphlets or creating any signage to place around a venue. All of this can be sent out digitally!
Another advantage of having a virtual trade show is the potential for more diverse and engaging content. Presentations have greater flexibility and freedom that in-person presentations might otherwise be unable to deliver. For example, let's say your company is showing live demos of new farming equipment. The equipment can be shown actually being used outside in the field in real time and can highlight unique angles and elements that would be impossible to do at an in-person event. Being able to demonstrate the use of a product in a live video versus simply talking about using it or showing a pre-recorded video will offer attendees an exclusive, more interactive experience that will surely be a lasting memory. 
By hosting a virtual trade show, your business gets the added benefit of being able to reach more people. With people being relieved of the time and costs to travel to an in-person event, your business could potentially have attendees from all over the world. Your virtual trade show could break the boundaries of any ideas your business might have previously had about what was possible for an event like this. In addition to not having the attendees be hindered by distance or cost, you also have the ability to hire entertainment or guest speakers with more freedom. For example, if the desired keynote speaker would not have been able to attend the in-person event because they had a prior engagement scheduled elsewhere the day before your event, there is now a higher chance they can speak for the virtual event from the comfort of their own home. 
There is certainly something powerful about connecting with others in real life, but that does not mean that connection must stop altogether. Although the attendees' experiences will be vastly different this year than those of years past, businesses can and should take advantage of the unique opportunity that the virtual space provides them.
Pro tip: If your business is interested in hosting a virtual trade show but has no clue where to start, reach out to Flint Avenue Marketing. We can help you figure out what exactly you want to achieve through hosting one of these events, and then we can help you iron out all of the details from concept to execution so that it is a successful event that will undoubtedly be remembered by all attendees.