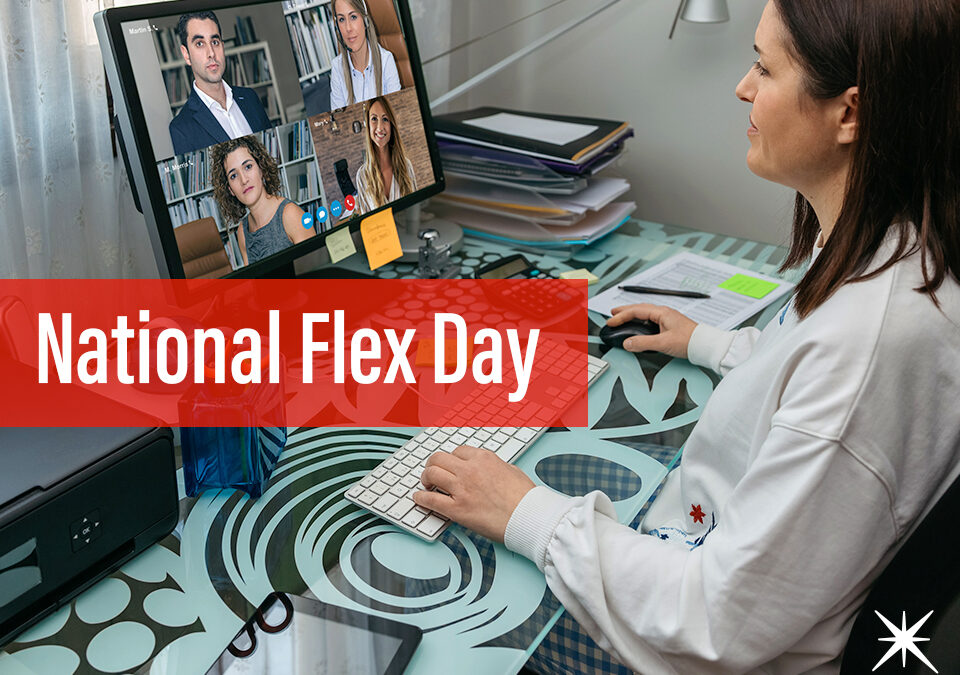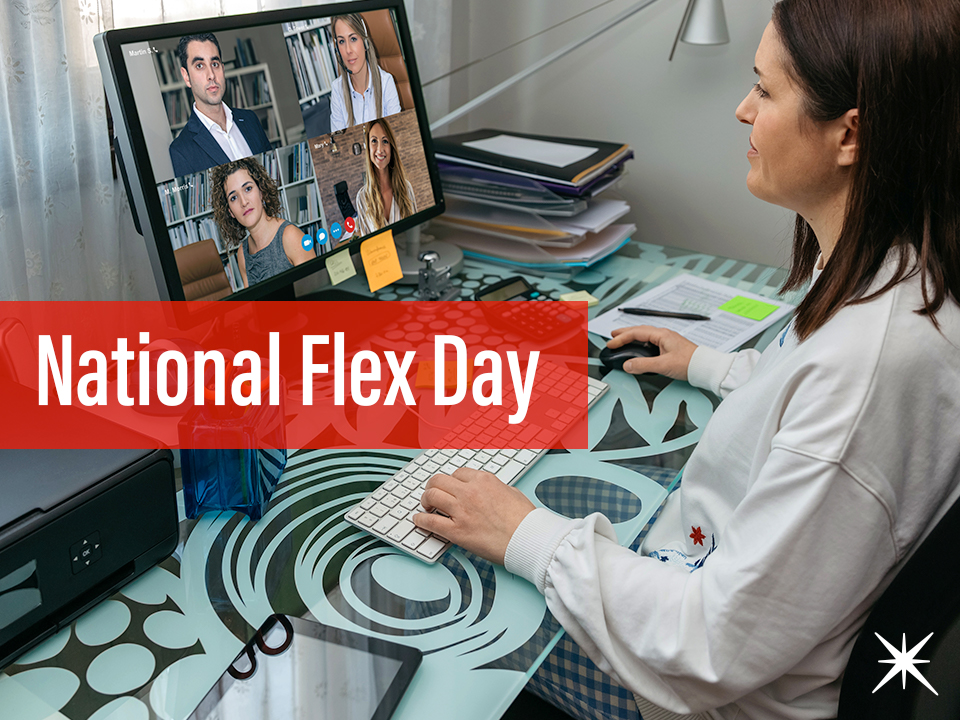 National Flex Day
In light of the pivot to working from home that people around the world have been forced to make in response to the COVID-19 pandemic, celebrating National Flex Day and honoring the meaning behind it has never been more appropriate. National Flex Day originated in 2013 and is purposely held in October because it is National Work & Family Month. National Flex Day was initially designed to unite people around the importance of having workplace flexibility. This year, National Flex Day falls on Tuesday, October 20, 2020, and we have a hunch it might garner quite a bit more attention than it has in previous years.
What is Flexible Work?
Flexibility within the workplace was actually already rising pre-pandemic. In fact, remote work in the U.S. has steadily increased by a staggering 159% since 2005 to reach 4.7 million people before the pandemic. Remote work has previously been acknowledged by the public as a luxury only afforded to a select few, but in 2020, it has become the lifeline by which people are still employed and is now the new norm.
So, what exactly falls under the category of "flexible work," anyway? Flex work includes any jobs or work schedules that provide employees with the opportunity to have more control over how their workday looks. Examples of this can include freelance work, alternative schedules, flexible schedules, and any remote work, which is defined as any work that can be done from home or any other desired location.
Flexible Work in 2020
Working remotely has become invaluable this year. Industries that never imagined the possibility of working remotely prior to the pandemic have even followed suit. This has been of great benefit both for businesses as well as their employees. Businesses have been able to adapt and maintain momentum through digital transformation. Although operations look different, the shift to remote work with digital transformation has allowed many businesses to continue to stay open and viable by connecting with consumers in new ways. Employees who have had the privilege of working from home have been able to keep their jobs. Due to the strict stay-at-home orders that have occurred at various points in the year and the closing of schools, being able to work from home has provided hundreds of thousands of parents the opportunity to be home with their children and still earn a living.
So how exactly has workplace flexibility helped companies maintain momentum through digital transformation? First, workplace flexibility improves the agility of a business and makes it nimbler and therefore able to more easily overcome various obstacles. While those obstacles historically might have been on a much smaller scale than, say, the lockdown of the vast majority of businesses resulting in an economic downturn, businesses will be able to reflect on how quickly they found solutions to such an unprecedented event. COVID-19 forced businesses to realize they can digitally transform more quickly than they might have thought, and these digitally driven business models will likely be around, at least to some degree, for good in the future.
Additionally, the pandemic accelerated technologies to accommodate the digital transformations that businesses have had to make. It's important to realize that a large amount of businesses had a complete lack of experience even with technologies like Zoom prior to the pandemic. Now with the fast-tracking of digital transformation, there are creative options in every direction. Team collaboration tools ike WeChat Work and DingTalk have also been of great help to businesses in going digital. Many collaborative platforms such as Cisco, BlueJeans, LogMeIn, Orange Business Services, and Google Hangouts have greatly expanded their capacities to be able to accommodate business demands.
In addition to the acceleration of technologies' efforts for businesses to be able to go digital, in-person events have also found ways to follow suit. Since the pandemic has required in-person conferences and tradeshows to be cancelled this year, thousands of businesses across the U.S. have found a unique solution: virtual tradeshows and conferences. This is a fascinating and innovative pivot considering that conferences are a trillion-dollar industry that are imperative to the swapping of ideas and crucial for networking.
Furthermore, businesses cannot deny that remote work lower their costs. Numbers don't lie. In fact, according to a study conducted by Global Workplace Analytics, a company saves on average an astounding $11,000 (*gasp*) per year for each person who works remotely just half of the time. Moreover, the study found that as a result of people working from home during the COVID-19 pandemic, U.S. employers are collectively saving more than $30 billion. If these number seems sky-high to you, you're not alone. A large portion of these savings come from real estate costs.
Clearly, the increase in remote work as a result of COVID-19 makes this year's National Flex Day the most important one yet. The companies that have thrived throughout the pandemic are those who were already positioned to embrace flexible work. Still trying to get the hang of the whole remote work thing? No worries. Your business can better embrace flexible work with the help of our free Remote Work Guide.
One thing 2020 has very clearly taught us is that workplace flexibility will continue to be more important than ever as we move forward. If you or your business need further assistance, reach out to Flint Avenue Marketing. We can help you figure out exactly how to best achieve your desired outcomes and continue to thrive