Women and Work: Sarah Phillips, Oilfield Account Manager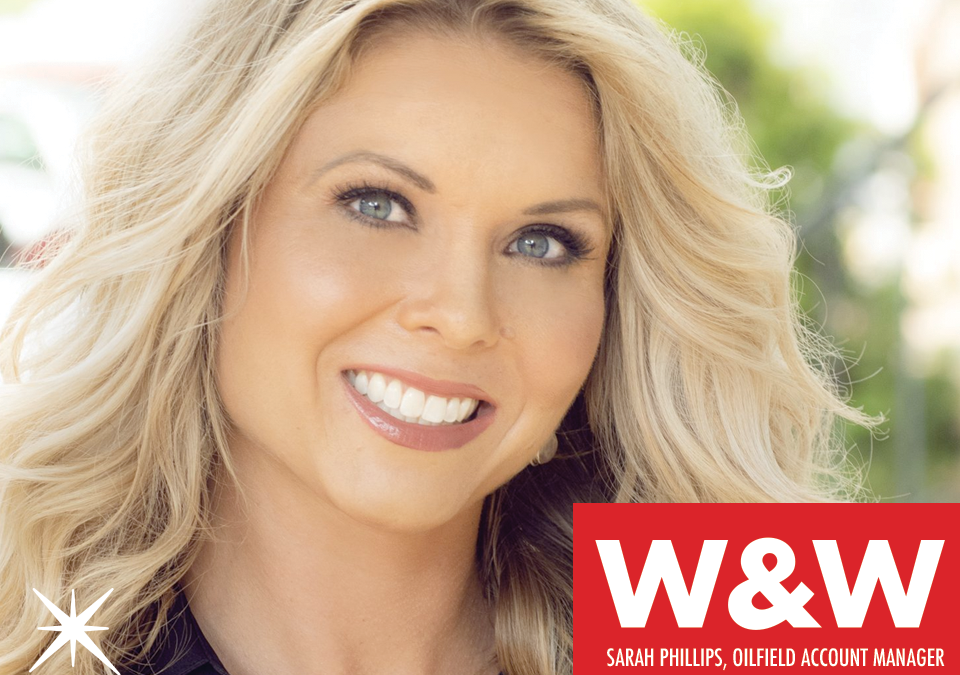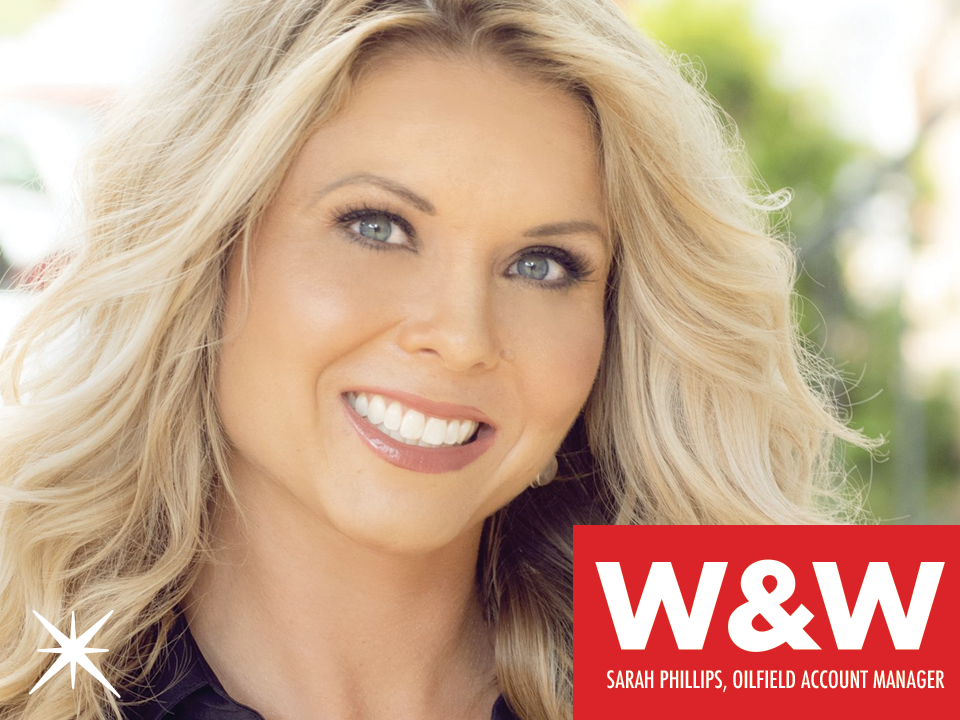 Women and Work: Sarah Phillips, Oilfield Account Manager
The COVID pandemic has had a tremendous
negative impact
on working women. As the Washington Post recently noted, almost 90% of women who exited the workforce in 2020 have not returned. Yet recent research by McKinsey indicates that improving gender equity could add
$13 trillion
to global GDP. As a female founder and entrepreneur, Amy Wood, CEO of Flint Avenue, understands that women truly are the future of our global economy. She also understands that being a woman in male-dominated fields like marketing and tech can feel like a solo struggle against an unmovable mountain. She believes the only way for women to succeed in these environments is to uplift other women, to help them climb their own mountains. So, she decided to do something about it. Welcome to Women and Work, our new blog series about women who move their own mountains at work. In this blog series, we'll feature women telling their stories. We'll explore how and why they ended up in what may seem to some an unlikely career choice, what puts them at the top of their game in nontraditional roles, and how they maintain that all too elusive work-life balance. These women are welders, oilfield workers, engineers, bridge builders, ranchers, and more. We hope these women's stories empower other women to consider a new path, a new career, or a new future on the leading edge of some of the toughest jobs on earth. If you are a woman considering a career in a male dominated field, we hope you will find the inspiration you need to move your own mountain.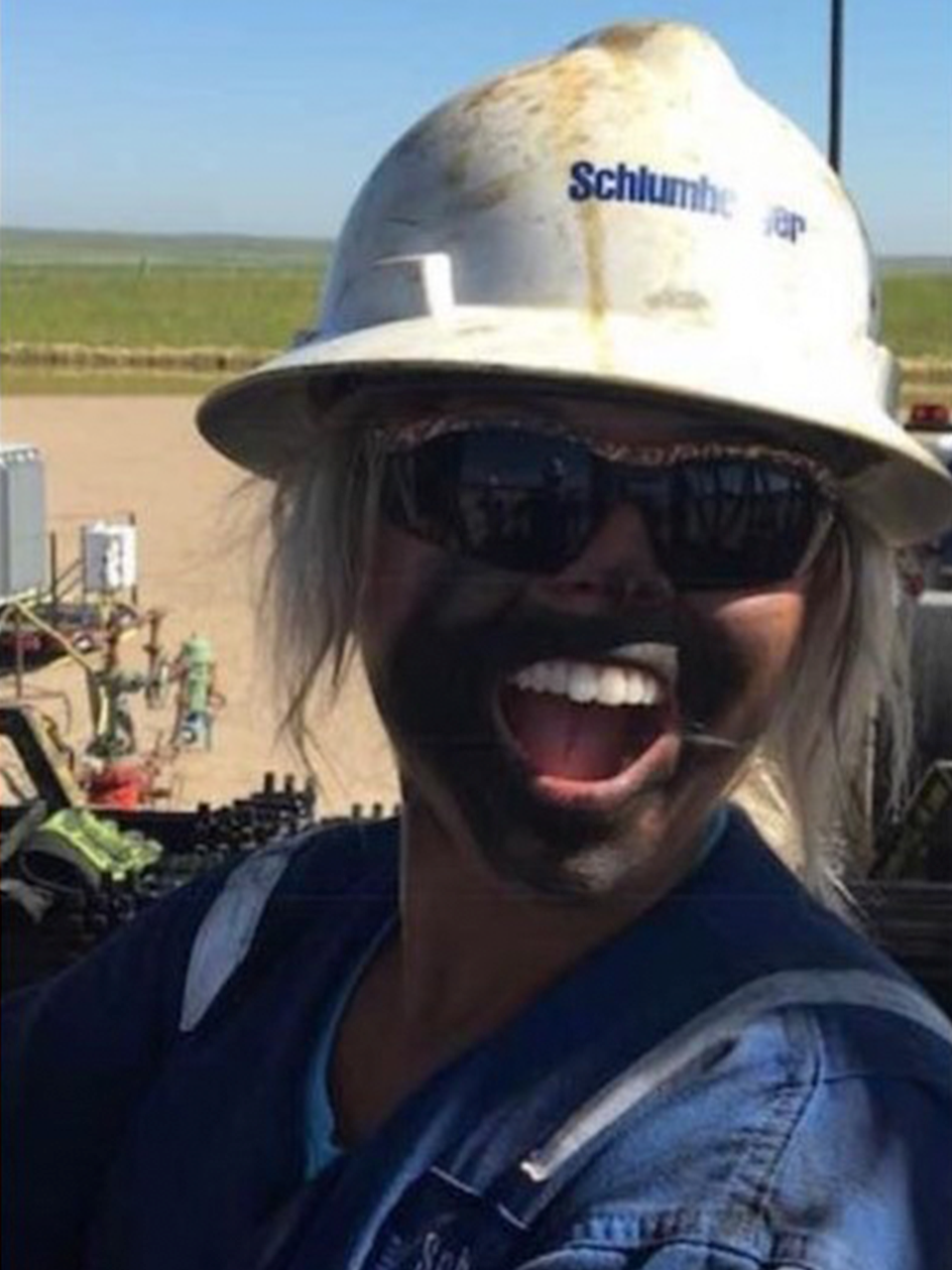 Meet Sarah Phillips: From the Oilfield to the Front Office
Sarah Phillips
is an account manager with
Knight Energy Services
, covering the northeastern region of the United States. For three years before transitioning to an office-based position, Sarah worked in the field for
Schlumberger
as an Electric Submersible Pump Installation Commissioner/Supervisor with direct responsibility and accountability for complex equipment and multi-million-dollar projects. To learn what it takes to achieve success in the oilfield from a female perspective, read our interview with Sarah.
Describe your typical workday.
The first thing you must know is that there is no such thing as a typical oilfield workday, especially in the winter in North Dakota! The elements made everything more challenging. The days started in the wee hours of the morning and ended late at night. They involved packing everything I'd need, from personal items to tools to consumables, and transporting it from man camp to man camp, as the projects dictate. Failure to keep on top of every tiny detail could mean thousands of dollars wasted in lost time. Once I arrived on a rig, safety, precision, and speed reigned supreme. I would have to adhere to a very strict schedule and the assembly, landing, and programming of a submersible pump is a 5–6-hour complicated sprint, choreographing 3-6 workers and all the necessary tools on a tiny rig floor. While I'm doing my job, I'm also supervising the rig crew to make sure they're not making any mistakes. Then add on several hours of administrative tasks in addition to the physical installation. The entire process is emotionally, physically, and mentally taxing. Not everyone, men included, is tough enough to sustain this lifestyle for long. I'm extremely proud that I was able to do it for three years.
How did you end up working in this field?
It really isn't something that was ever on my radar. My first exposure to the oilfield environment was as a bartender working my way through college. The oilfield patrons were my favorite with how genuine they were, their grit, candidness, and extremely hard work ethic. I knew I belonged with those people but had no clue that I would eventually become an oil field employee myself. I got my first degree in Business Administration and landed a job in accounts payable for a geotechnical drilling company. I eventually got promoted to a safety coordinator and got to go out to pad. This is going to sound cheesy, but it's true. I had a very intense, almost entranced feeling of belonging when I first stepped on pad. That feeling has never left since that very first day. I went back to college and got my second degree in Petroleum and Natural Gas Engineering. The rest is history, as they say.
What challenges do you face that may be unique to a woman in this role?
I loved being out in the field, and 99.9% of my experience was extremely positive. The two main challenges I can think of involve earning trust in the field and respect in the office. In the field, it was imperative to develop an immediate trust/rapport with every new crew because if they could not communicate with me, I could not supervise the job, and everyone's safety would be jeopardized. The soft skills I had developed, learning to deal with a wide array of personalities as a bartender, helped immensely. As a female in the field, I was lucky to have those skills because without them a woman could get a reputation as power-hungry, difficult to work with, or a pushover. I generally felt I was treated more like a respected coworker. The rare instances of disrespectful behavior in the field were quickly shut down; the way you handle and present yourself as a woman in that environment goes a long way. Being respected in and by the office was a challenge. When I was out in the field, I had no problem with this from my crews, the company men, or the rig hands. I supervised the job and they listened. However, respect from my supervisors in the office was less consistent. Recently, there was a major lay off and all three of the females, including me (their most senior field engineer), were let go. Although I was assured it was through no fault of my own, I had had a feeling I was on the chopping block for some time. I had turned down a new assignment in the prior year, citing personal reasons. There was a pointed effort to discount my concerns and clear dissatisfaction with my refusal to make a move that I didn't feel was going to work for me personally. I felt like the writing was on the wall.
What unexpected benefits have resulted from your career choice?
Traveling to Abu Dhabi in the United Arab Emirates (UAE) four times was so enriching. Eighty percent of the inhabitants of the UAE were immigrants from all over the world, so you were constantly surrounded by, working with, and learning things about people from different cultures. I believe ignorance breeds fear, and to be honest, I had no idea what to expect going to the other side of the world and didn't know what the people would be like, but everyone was extremely loving and accepting. I was training with people from all over the world (Scotland, Indonesia, Russia, China, all over Africa, all over the US, Turkey, Bolivia, Colombia, Kuwait, and Saudi Arabia, to name a few), and they were all particularly curious and fascinated about Americans, which made me feel special and proud of my country. The classroom training in Abu Dhabi was extensive. Electric Submersible Pumps are extremely complicated; by the time I completed it, I felt like I had expert-level skills and could demonstrate them at will. Working in the field has also taught me how to discipline people. I have a naturally bubbly personality with a strong aversion to confrontation but had to learn quickly for safety purposes how to literally yell at employees if they were about to do something dangerous. Part of my job was to train new employees, and some of them had never been on pad before. You absolutely must watch new oilfield workers (or green hats) closely; the mistakes these newbies might make could kill them. As a result of my experience, instead of avoiding confrontation, I approach it as an opportunity to problem solve. Sometimes confrontation can be very beneficial.
What has been one of the most satisfying aspects of your chosen career?
There are so many! I met my husband while working in the field. We are very like-minded and share similar philosophies and attitudes regarding hard work, being genuine, and being dependable. He is one of the most knowledgeable people I know operationally in the field and I've learned so much by association. It's wonderful bonding over our shared passion for the industry. Then, there's the pride I feel for this industry. I start being thankful for the oilfield and the life/necessities/luxuries it's provided every morning when I see my toothbrush, shampoo bottle, and makeup, and when I think about roads and gasoline and well, pretty much everything that comes from the oil and gas industry. There is so much to be thankful for, and so many sacrifices oilfield men and women make for the necessities and luxuries we all count on to sustain our lives. Finally, I'm truly thankful for the people I've met, from the roughnecks to the mechanics, to the engineers, to the supervisors, owners, and pioneers of the Utica/Marcellus shale. The people in this industry are so fascinating, intelligent, technically and mechanically minded, hard-working, and rough. Everyone has such a colorful and diverse personality. It takes a special breed of person to be in the oilfield. And they become your family. When you work 90 to 120 hours a week and live in the man camps together, you see these folks more than your own family. They become very, very important to you.
Do you have any advice for other women considering a similar career choice?
Respect and learn from experience. Your engineering degree gives you a good foundation and proves you have the necessary aptitude, but you absolutely will not survive in the oilfield if you go out there thinking just because you're an engineer that you know more than the experienced professionals. These people have worked hard for a very long time and deserve your respect. As far as for women specifically, do not be afraid to be assertive while still being respectful. Learn your soft skills. When I got hired as an engineer, it wasn't due to my GPA; it was due to my ability to communicate with people. Don't be too sensitive. Learn from criticism, and don't take it personally. If you're not doing it already, start waking up early and working out! Being physically fit will help you in so many ways. Also, start with a major service company like Schlumberger or Halliburton. They're good to have on your resume and make you marketable.
Are you part of any women's networks or groups specific to your industry?
I am a member of the Women's Energy Network, the American Association of Drilling Engineers, the Society of Petroleum Engineers, and the Marcellus Utica Gas Association.
Would you describe work/life balance as more of an issue for you than your male colleagues? Is work/life balance an issue for you?
I do not typically point out the differences between men and women in the field, but this is a major one. I would say this issue is the greatest sacrifice to my career choice thus far: it is not conducive to raising a family. That has been an enormous emotional struggle for me, and an issue that men seemingly need not consider. Work/life balance is difficult for both men and women who work in the field. Living out of man camps and not having a home base to go to every night is exhausting and not great for your emotional health. Also, working 90 to 120 hours a week means you have no life, except for the one week out of the month you're off, two days of which you're flying to and from the field. Despite this, and especially for engineers, putting in two to three time-consuming but lucrative years in the field can land a pretty good office job where the work/life balance is not as much of an issue. You also gain a different type of respect in the office if you have field experience. It makes you much more marketable in this industry. I am no longer in the field. I have an account manager role in the oil and gas industry and have a much healthier work/life balance. I get to come home and see my husband every night. I have a dog. My current company respects me. I get professional kudos often. When I was in the field, I worked with the equipment that I'm now managing, so I have a unique familiarity with our products. I'm happier in my current role, but I miss the guys in the field. They were like my family.
What is one important thing that has improved in your industry for women during your tenure?
Ten years ago, it was extremely rare to see a woman in the field. It was considered a man's world, and women were often mistreated in the hopes they would give up. Once seen by many as a distraction, there has been a major movement by the dominating leaders in our industry to shift that attitude and recruit women into our industry. It is recognized that our perspective adds value. Because of this, more and more women are working in the field, and it is becoming widely accepted.
When you become part of the FAM, you also become part of our "Be" Attitude culture. Our Be Attitudes are our core visions, and we apply them to every project we do for you, no matter how big or how small.
Contact Flint Avenue today and let us show you how to experience true business growth through our proven, professional marketing strategies applied with innovation, creativity, and excellence.