Flint Avenue Accepted into Goldman Sachs 10KSB Program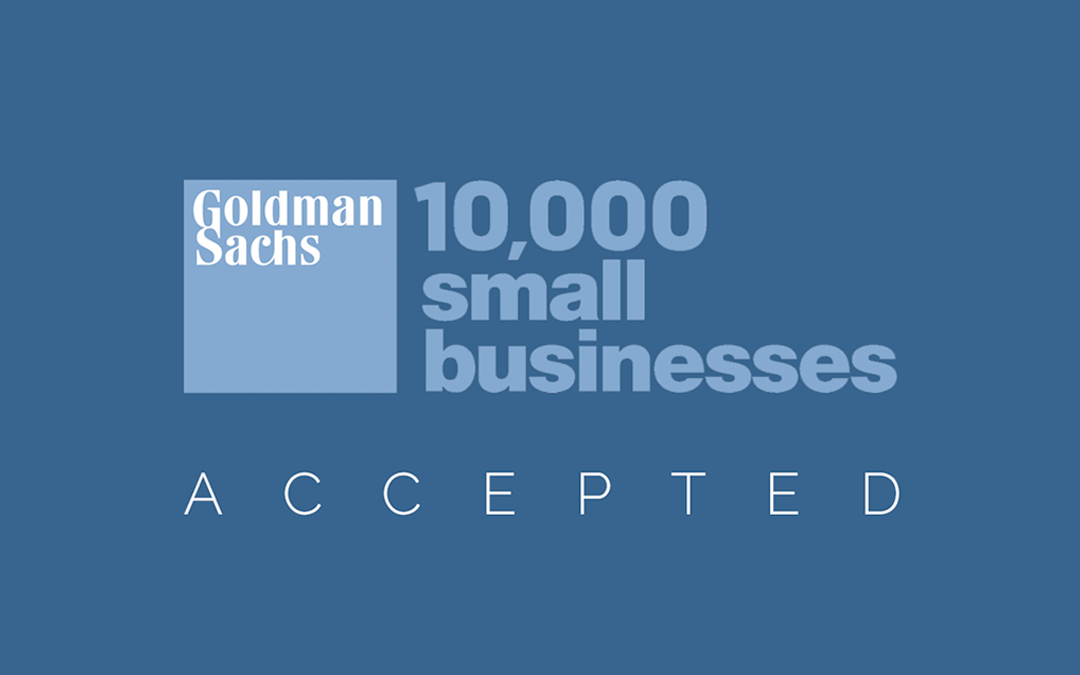 Goldman Sachs Accepts Lubbock-Based, Woman-Owned Flint Avenue Into Their 10KSB Program
Flint Avenue, a technology and marketing startup located in Lubbock, Texas, is proud to announce that they are the first West Texas-based, woman-owned business accepted into the prestigious Goldman Sachs 10,000 Small Businesses (10KSB) program.
Founded in 2015 at the Texas Tech Innovation Hub by CEO Amy Wood, Flint Avenue has a reputation for helping businesses solve their technological and marketing challenges.
"Flint Avenue is unique because we combine technical services like custom app development with digital marketing support. That means that we can design an app to help you reach more customers and then help you launch and market that app. Flint Avenue becomes a partner in your long-term business success, " says Wood.
Wood is part of the nationwide cohort of more than 160 small business owners. The virtual cohort meets twice a week with professors from Babson College. She has additional small group breakout sessions and 1-1 consulting from Goldman Sachs approved business advisers. Wood devotes more than 20 hours every week to learning business best practices and examining Flint Avenue's business processes, revenue streams, people management, and overall business goals. She will graduate from the program at the end of May at Goldman Sachs headquarters in New York City.
Wood is thrilled that Flint Avenue is part of a program that offers practical business education, access to capital, and a dedicated support network that helps small business owners grow their organizations.
"The program requires we plan and forecast a specific business opportunity. We identify the best opportunity by deeply understanding the problem this opportunity could solve for our customers. For our business opportunity, we asked, "What do small businesses need to thrive?"
"We decided to revamp our small business packages and are releasing a new product called the Arise Apps platform. We have invested in this platform to make an app more financially accessible to small business owners."
Flint Avenue can build the app in less than 30 days, which means small businesses can see quick results. The platform enables small businesses to deliver push notifications directly to their customers, set up reward accounts, and do business just like larger nationwide brands, at a fraction of the price.
The Arise Apps platform is available now with an official product launch coming later in 2022.
To learn how the Arise Apps platform can help small businesses, visit the Arise Apps website.
When she isn't busy working with Flint Avenue clients, Wood is active in the Lubbock business community. She serves with the Lubbock Chamber of Commerce, on the advisory council for Frenship ISD, the 1 Million Cups leadership team, the Texas Tech Innovation Hub mentor team, and other civic projects. She also serves as the national vice-president of communication for Oilfield Connections International.
As part of Wood's service to the community, Wood is helping other small business owners gain access to the Goldman Sachs program. If you are interested, sign up through our referral link.