WordPress 6.2 is Coming: What it Means for Your Website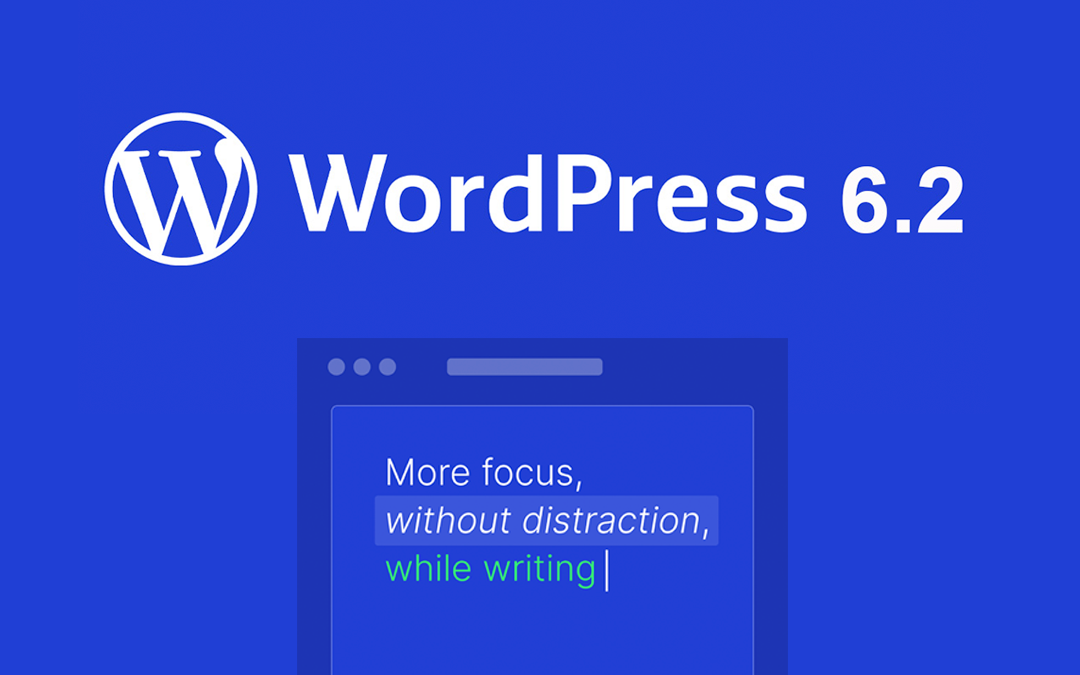 WordPress 6.2 is Coming: What it Means for Your Website
Benefits of WordPress
WordPress has been one of the most popular content management systems (CMS) for building websites for over a decade. Its user-friendly interface, extensive plugin and theme ecosystem, and constant updates make it a powerful tool for both beginners and experienced web developers. With each new version, WordPress continues to improve and add new features to enhance the website building experience. WordPress 6.2 is even more jampacked with new features, options, and capabilities to make building websites easier and faster. Let's take a look at the latest release, WordPress 6.2, and highlight everything new that can benefit website owners and developers alike.
WordPress 6.2 New Features
WordPress 6.2 was released on March 29, 2023. According to the WordPress website, the new features available with 6.2 include:
Reimagined Site Editor: One of the most significant updates is the reimagined Site Editor. This feature enables users to create and customize entire websites using blocks, making it easier than ever to design and layout web pages. The Site Editor provides a visual interface that enables users to see the changes they make in real-time, making it a more intuitive and user-friendly experience.
Navigation Block: Managing website menus can be a tedious task, but now WordPress makes it easier with the new Navigation Block. This block enables users to create and customize menus within the Site Editor, making it more convenient to manage navigation menus and help ensure a consistent user experience across the website.
Block Inserter: This feature has also been improved to make it easier to search and insert blocks into content. The updated Block Inserter provides a more streamlined experience, enabling users to find and insert the blocks they need quickly and efficiently.
Block Settings Sidebar: Two new tabs are included—Settings and Styles. The Settings tab provides users with more control over individual blocks, enabling them to customize settings such as spacing, alignment, and more. The Styles tab, enables users to apply pre-designed styles to blocks, making it easier to create visually appealing content.
Headers and Footers for Block themes: Block themes are becoming increasingly popular in WordPress, and the updated version introduces a new feature that enables users to create headers and footers for block themes. This makes it easier to create consistent headers and footers across different pages on a website, saving time and effort in the design process.
Explore Openverse Media Right from the Editor: Finding and using media in content has never been easier with the integration of Openverse, a free media search tool. Users can now search and insert Openverse media directly from the WordPress editor, making it more convenient to find and use high-quality images, videos, and more.
Distraction-Free mode: For writers and bloggers, the distraction-free mode provides a clutter-free writing environment, enabling users to focus on their content without any distractions. This mode hides unnecessary elements from the editor, providing a clean and minimalistic writing experience.
Experience the Site Editor: The Site Editor is now out of beta, which means it is considered stable and ready for production use. This is a significant milestone in the development of the Site Editor, and it showcases WordPress's commitment to providing a robust website building experience for its users.
New Style Book: The new Style Book enables users to manage and customize global styles for their website. This makes it easier to maintain consistency in design elements such as fonts, colors, and spacing across different blocks and pages on a website.
Copy and Paste styles: With this feature, users can copy the styles, such as font size, color, spacing, and other visual properties, from one block and paste them onto other blocks. This helps users to create a cohesive design by quickly applying the same styles to different blocks without manually adjusting each block individually.
Custom CSS: This feature enables users to add custom CSS to their sites, providing more control over the appearance and style of their website. Also, users can add their own CSS code directly within WordPress, enabling easy customization of site design and layout.
Sticky positioning: With this feature, users can now create top-level group blocks that remain fixed to the top of the page as visitors scroll down. This sticky positioning feature is useful for creating headers or menus that stay visible at all times, providing a better user experience and improved navigation on websites.
Importing widgets from Classic themes to Block themes: When migrating from a Classic theme to a Block theme, users can now easily import widgets from the old theme to the new Block theme. This creates seamless transition to a new theme without losing any of widget content, saving time and effort in rebuilding site widgets from scratch.
Local fonts in themes: New support for fonts in themes means users benefit from fonts stored locally on the server instead of relying on external font resources like Google Fonts. This improves privacy and data security on the website by reducing the amount of external requests and potential data tracking associated with Google Fonts, giving users more control over the fonts used while enhancing performance and privacy.
Flint Avenue is Here to Help
If you're ready to get ahead with all the benefits of WordPress 6.2, then Flint Avenue is ready to help. We can assist you in any combination of the following ways:
Our team of experts can help you become familiarized with the latest features and options, so you can implement them for a seamless website experience.
Whether you want to use the release to update your existing website, or you're thinking about building a new one, we can help you get it done using all the new WordPress 6.2 features.
If you're looking for an improved website hosting experience for your WordPress website, Flint Avenue does that, too.
Contact us today to get a quote.