Seasons for Sales—The Four Seasons of Marketing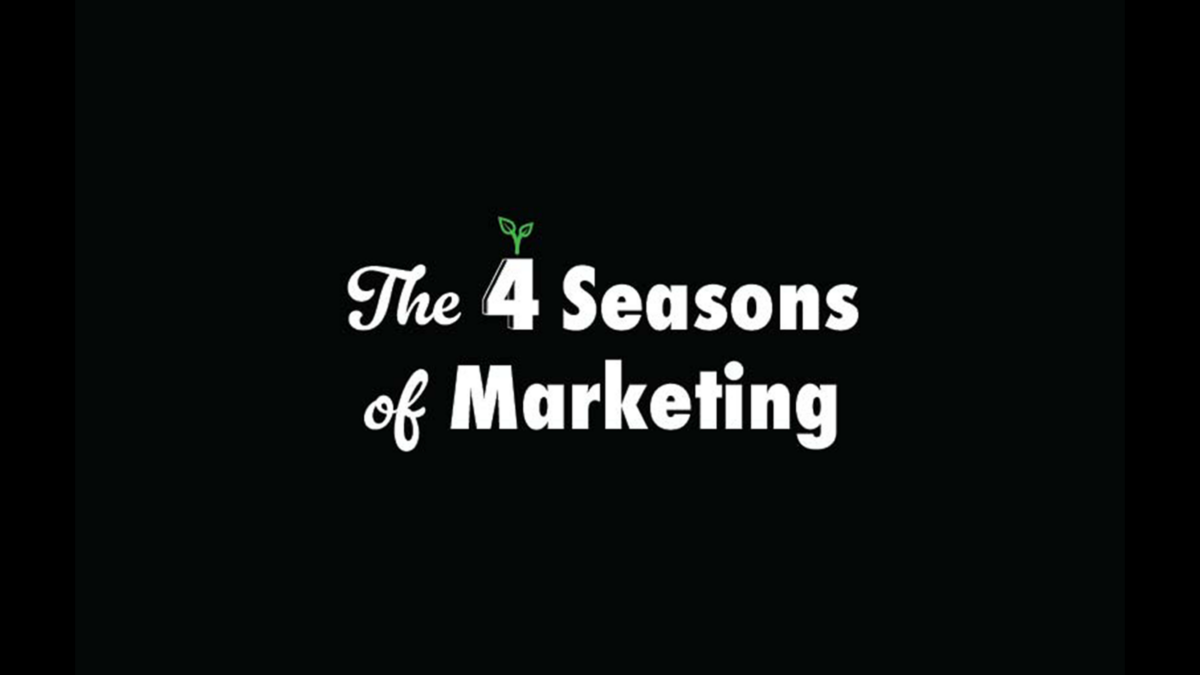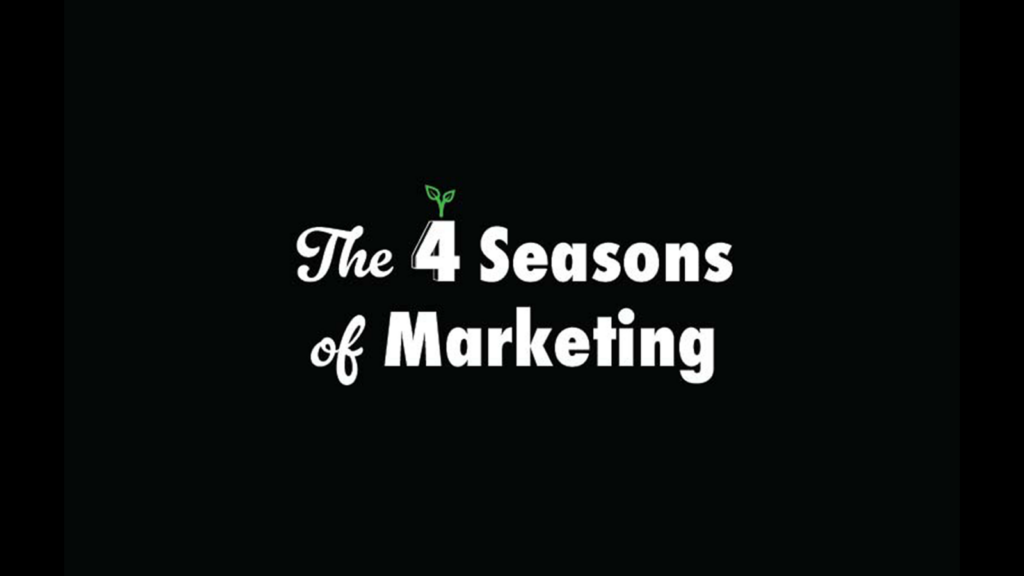 The changing of seasons impacts human behavior. From hunter-gatherers of the past to today's online shoppers, seasonality helps decide what we consume and when.
Book sales skyrocket during the holiday season, when readers can cozy up beside the crackling fireplace and dive into a novel. According to data analytics at Lyst, the first Monday of the second week of June might as well be officially designated as Annual Bikini-Buying Day, since bathing suits fly off the rack on that day. Even just patterns in the weather can steer consumer trends; one study published in the Journal of Retailing and Consumer Services found that sunlight severely incentivizes customer sales. Subjects in this study were willing to pay 37% more for green tea and 56% more for gym memberships after being exposed to direct sunlight. Conversely, other research found that rainy days spur an increase for online shopping.
Acknowledging how seasonality can influence consumer behavior, at Flint Avenue, we have found that marketing also has seasons that affect business. Recognizing these seasons and how to optimize strategies enable us to work more intuitively as we help our clients achieve their goals. In this blog, we will provide an overview of the four marketing seasons—Launch, Optimize, Analyze, and Strategy—and discuss the characteristics of each. In the coming weeks, we will describe each season in greater detail and explain how you can use its strengths to optimize your business growth and help ensure long-term success.
Quarter 1: Launch
Happy New Year! The first three months of the year during Launch season are all about starting fresh. Big choices abound during this season. Business owners should focus on introducing new products and services, launching different types of marketing campaigns, and setting the stage for the rest of the year. This is an excellent time to generate buzz and build anticipation for upcoming excitements!
To make the most of Launch season, focus your marketing efforts on establishing clear goals, identifying target audiences, and developing compelling messaging that resonates with your potential customer base. How can you bring this sense of freshness into the lives of your clientele? A study published in Harvard Business Review found that 80% of participants would consider trying new products in 2023 if they could help them achieve their new year aspirations. While Launch season is flexible in its timing, it maintains commitment expansiveness and new horizons. By establishing a successful marketing campaign including a revitalized sense of life and limitless possibility, you generate a sense of eagerness within both customers and your business—a wave of energy that can propel you forth this year.
Quarter 2: Optimize
Following the exhilaration of Launch season, the marketing cycle transitions into Optimize season, a time for fertilizing growth and maximizing potential. Now that the first months of the year have passed, you can begin to take stock of how your strategies are landing. How can you better nurture growth? What needs to be fine-tuned? How can the seeds beginning to blossom be best supported?
To optimize marketing strategies, experiment with new marketing channels and platforms. Investing in new channels and platforms (for example, media buys and trade shows) and adjusting marketing strategies are all excellent ways to take advantage of the fertile ground in this season. For instance, research from 2022 indicates that 70% of businesses who participated in trade shows were able to generate new leads and expand brand awareness—just one of the many resources you can take advantage of during Optimize season. By investing in wise resources, you can cultivate the right foundation for long-term growth.
Quarter 3: Analyze
Just as autumn yields the harvest, Analyze season provides the opportunity to see fruits of your labor. This is a time where successes should be celebrated! As with any harvest time, Analyze season is an excellent time to gather with your community, network, and strengthen the bonds you've already worked so hard to foster. Blog posts, social media, and other networking events can bring you and your target customers together. As you celebrate your triumphs, you can also reflect on lessons learned. What has been working for you in the past year? What can be reused in the future? Review campaign performances, market research and trends, and customer feedback to identify which strategies uplifted you and which ones you can discard.
Quarter 4: Strategy
As the year comes to an end, Strategy season provides a landing place to close out and prepare for the future. Use this time to reflect on your achievements, consider market conditions, and create a successful marketing strategy for the upcoming year.
During Strategy season, you can define key initiatives and set goals for the New Year, allocate budgets, and outline tactical plans to get your gear into action. With the reflections compiled during Analyze season, you can begin to implement your plans to move forward with only our best strategies. Furthermore, Strategy season is an opportune time to continue work initialized during Analyze season—conducting a competitive analysis, identify emerging trends, and adapt your course of action. Research finds that 76% of industry professionals use data analytics to make decisions in moving forward with their company. How can you use this intel to adjust for the future in order to meet your marketing goals and continue to increase customer retention? Through careful assessment and planning, Strategy season sets you up for success in the year to come. And so the cycle repeats itself!
Conclusion
Understanding the significance of each of the four marketing seasons can empower your business to soar to new heights. Launch, Optimize, Analyze, and Strategy create a cyclical framework that you can leverage to help your business achieve sustainable growth, build stronger connections with your target audiences, stay ahead of the competition, and develop robust strategies and marketing efforts for the future.
Need help identifying your seasonal strategy?
We would love to help! Book a free discovery meeting and walk away with a fresh idea you can implement right away: